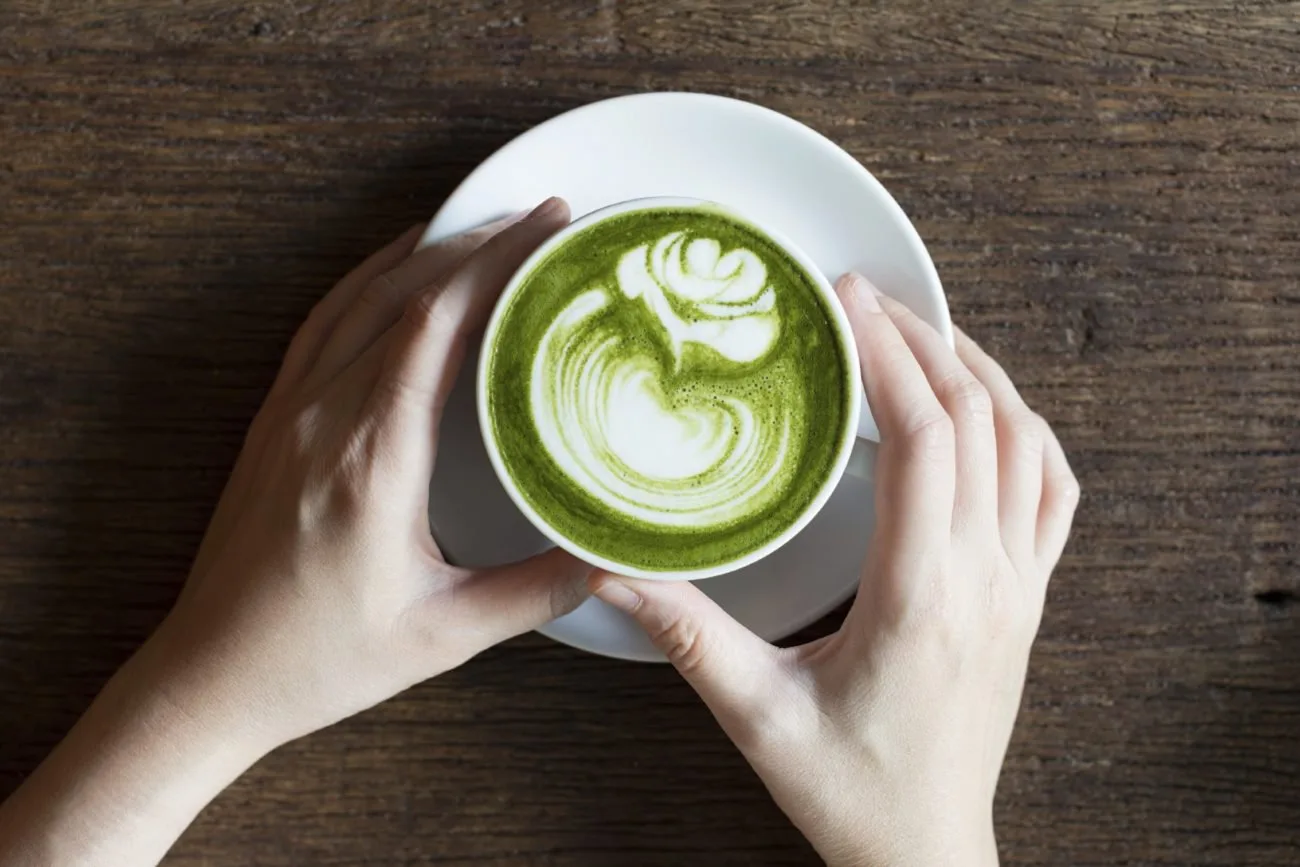 BLOG #10: How to make a good Matcha Latte?!
It's the 'bestseller' in our teabar: Matcha Latte, also called the 'green cappuccino'! It's a very healthy coffee substitute; Matcha is very high in theïne and gives you an gradual energyboost during the day (for about 6-8 hours). Matcha is also very rich in antioxidants (catechine EGCg) vitamins and minerals. It's a real superfood (or actually super-tea) with many many health benefits! You can drink Matcha just pure or blend it with milk or fruits. For drinking it pure you can use the Ceremonial Matcha – Drinking grade A. This is the highest quality made of the frist flush tea leaves in the Spring time in Japan. For drinking a latte (or for in smoothies) you can use the Premium Matcha – Blending grade B. This is still a quit high quality, made of the second flush tea leaves. And now, how do you make a good Matcha Latte at home?
Features:
Ingredients:
Boil water and let cool in a bowl for about 2 minutes. Put 1 tsp (or 2x Matcha bamboo spoon) Matcha in a bowl. Add a little (1 tbsp) warm water to the bowl. Use a Matcha bamboo whisk to make a smooth paste. Now add about 100 ml of 75-80 degrees water and whisk it for 20 seconds in a W and 4 movement till it's creamy and foamy on top.
Heat the milk and whisk it in a milk frother. Pour the frothed milk over the Matcha in a cup or latte glass. If you like it a little bit sweet, you can add some honey or maple syrup. Yummy!
For the real barista's: You can make lovely latte art with the Oatly haver barista edition. Tip: Sign with a skewer beautiful shapes in the Matcha Latte, like a heart, leaf, flower or smiley 😉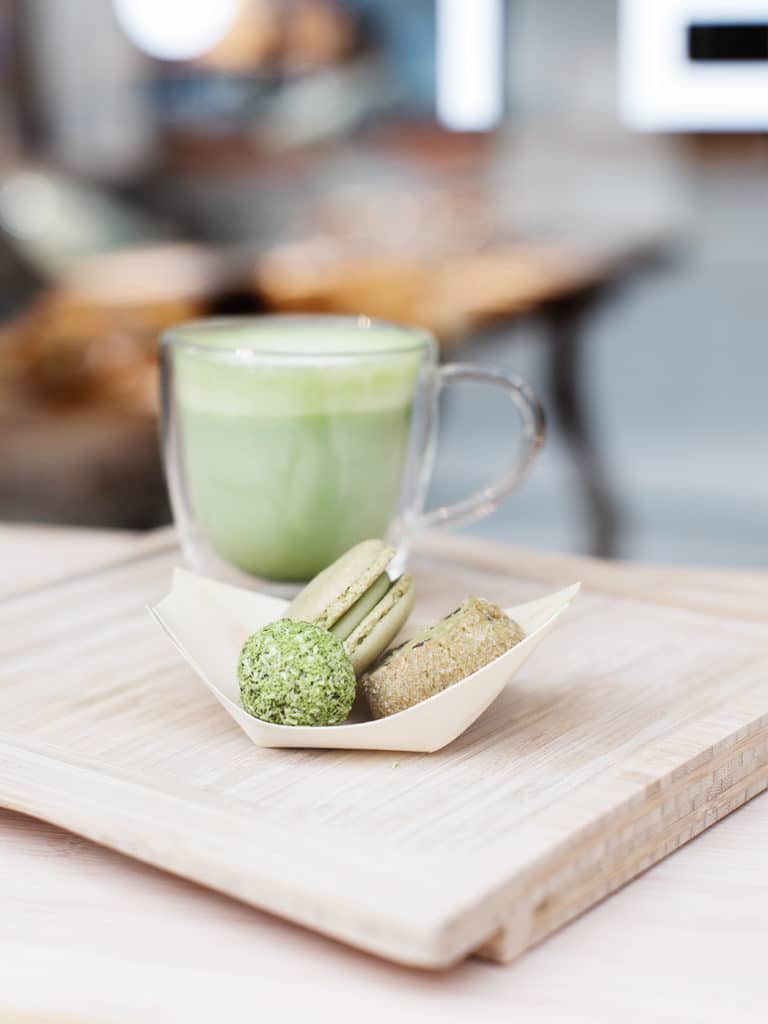 There is also a simple and fast way of making Matcha Latte if you want to drink it at work. Mix Matcha with warm water in a mug or glass and add some (plantbased) milk or put it all together in a milk frother. Tip: sive the Matcha first, so you don't have lumps (at the bottom).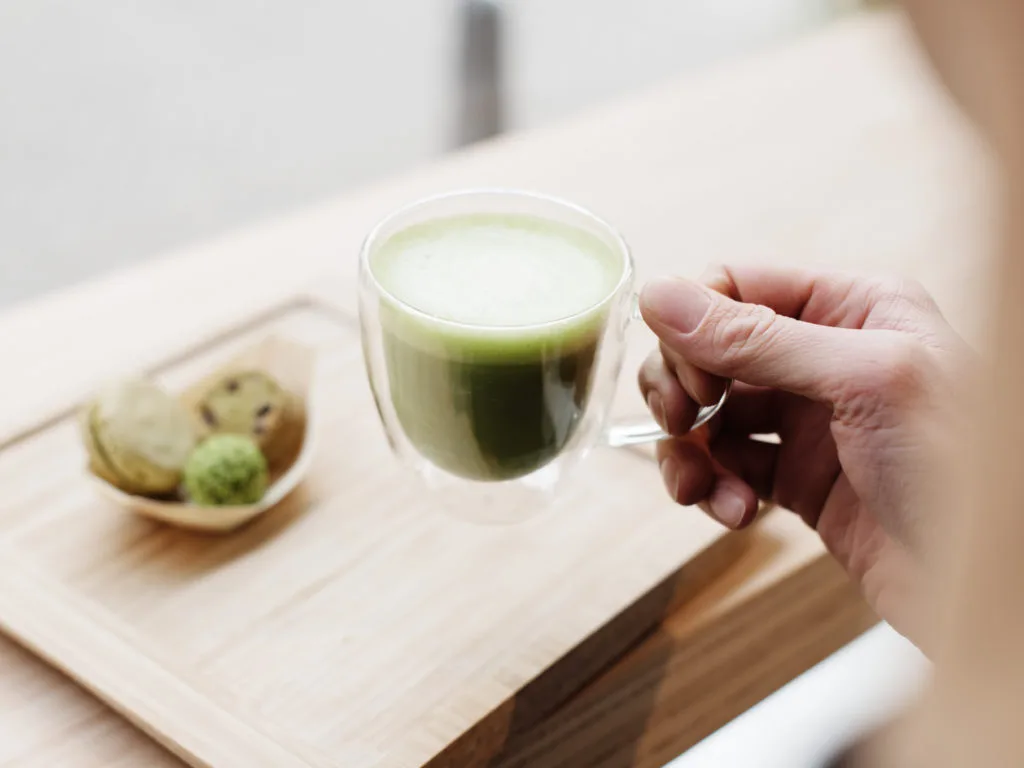 You can find here our Instagram video: Making a Matcha Latte!
Order your own Matcha or Matcha set here!
Keep (or start) hugging our teas!