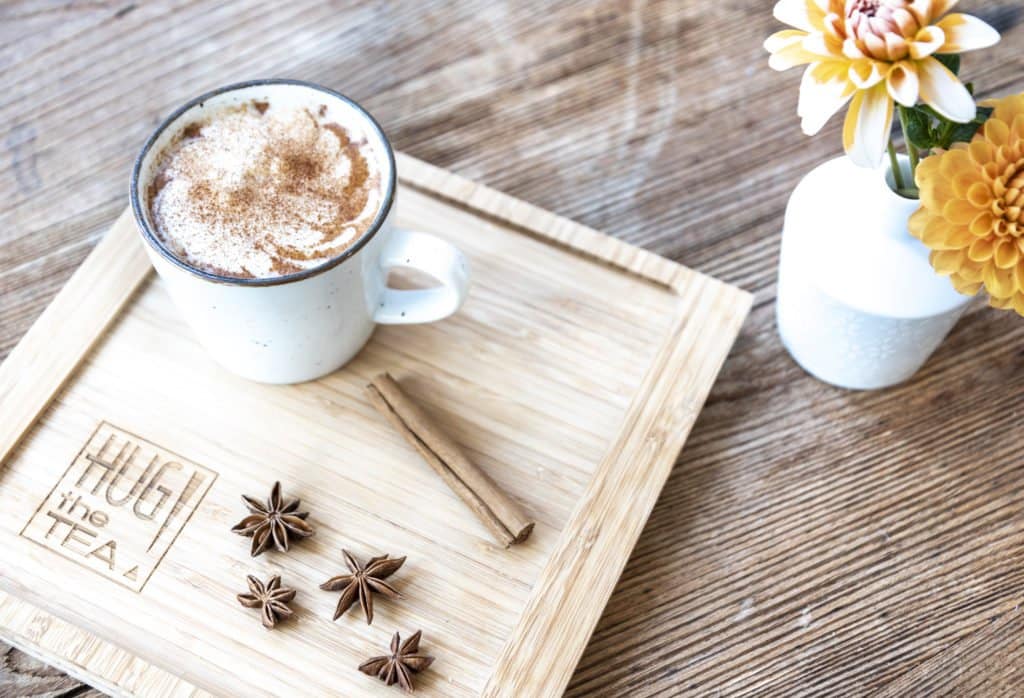 BLOG #24: Hygge & Huggen
Hygge is de Deense variant van de Nederlandse begrippen gezelligheid en knusheid. Het wordt in Denemarken vaak beschouwd als een van de belangrijkste uitdrukkingen van de nationale volksaard. Grappig genoeg lijkt het op het Engelse woord 'hug' (omarming, knuffel), dat dezelfde wortels heeft. Het deed ons dan ook direct denken aan 'huggen', thee-knuffelen, wat we graag doen bij HUG THE TEA.
Hygge staat voor 'intiem samenzijn met mensen met wie je je kunt ontspannen'. Vaste onderdelen ervan zijn haardvuur, kaarsen, warme dranken, en veel koek en snoep. Meik Wiking schreef er een boek over: Hygge: De Deense kunst van het leven, dat in oktober 2016 in het Nederlands verscheen:
Anders dan in Nederland, Duitsland of Canada is 'gezelligheid' in Denemarken een werkwoord. De Denen maken er bewust tijd voor. "Waarom kom je vanavond niet langs om met ons te hygge?" is volgens Wiking een standaardzin in gesprekken met vrienden. De noodzaak voor dat knusse bijeenkomen ligt in de lange winters. Valt er in Zweden en Noorwegen nog te wintersporten, in het vlakke Denemarken is nulkommanul te beleven. Vandaar de vlucht naar binnen. "Daarom is hygge tot zo'n hoog niveau verfijnd", zegt Wiking vanuit Kopenhagen. "Daarom wordt het in Denemarken gezien als een onderdeel van de nationale identiteit en cultuur. Hygge is het tegengif voor de koude winter, de regenachtige dagen en de uitgestrekte duisternis. Je kunt hygge het hele jaar door hebben, maar in de winter wordt het een overlevingsstrategie. Hygge vind je het hele jaar door en overal in Denemarken, maar in de kerstperiode bereikt het zijn piek.
Nu de herfst officieel weer is begonnen in Nederland, trekken we ook weer wat meer naar binnen: de dekentjes komen weer tevoorschijn, de kaarsjes steken we weer aan en we krijgen weer meer zin in warme thee, koffie of chocolademelk (en Netflix). Ook wij Nederlanders weten wel wat 'hygge' is.
Maar, wat is er nu precies nodig om te hygge?
Als je meer gaat lezen over hygge, krijg je hoe dan ook de volgende 'benodigdheden':
Open haard,
Potje/kopje warme thee (of koffie),
Warme sokken,
Oversized trui,
Kaarsjes, heel veel kaarsjes,
Dekentje,
Boeken,
Taart bakken, en veel lekker eten,
En natuurlijk: vrienden en familie!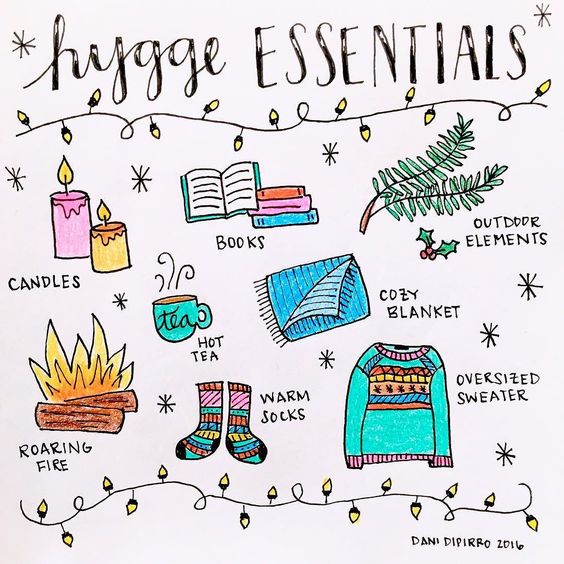 Lekker, knus en warm. Dat is wat het gevoel rondom thee ook vaak oproept. HUG THE TEA – omhels de thee – komt hier ook vandaan. Zie de foto onderstaande; deze dames omhelzen de mokken met warme thee; ze zijn aan het 'thee-knuffelen'. Een geniet-momentje, vooral als je de tijd ervoor neemt…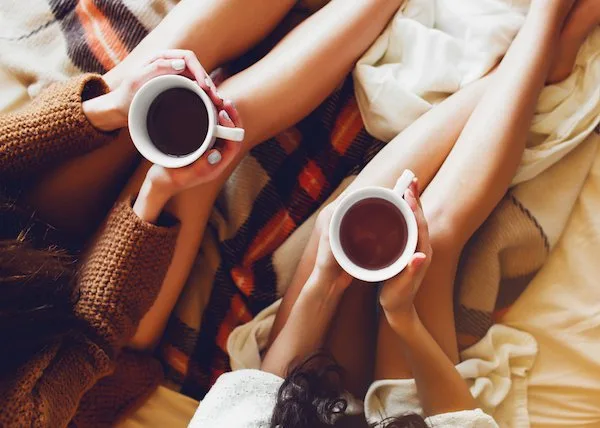 Rust in eenvoud
Je weet nu wat je kunt gebruiken om jezelf een fijn hygge moment op de dag te bezorgen. Het belangrijkste is dat het gaat om de eenvoud van het leven. De eenvoud van rust en de eenvoud van een gezellige sfeer en warme thee.
Hoe denk jij over hygge? Herken jij jezelf en jouw levensstijl hierin? Of zou je wel meer willen hygge?
Wij houden er in ieder geval van en hopen dat onze theeën jullie vele heerlijke, gezellige en warme hygge-momenten bezorgen!
Love,
de Teasisters
Keep hugging/hygging our teas