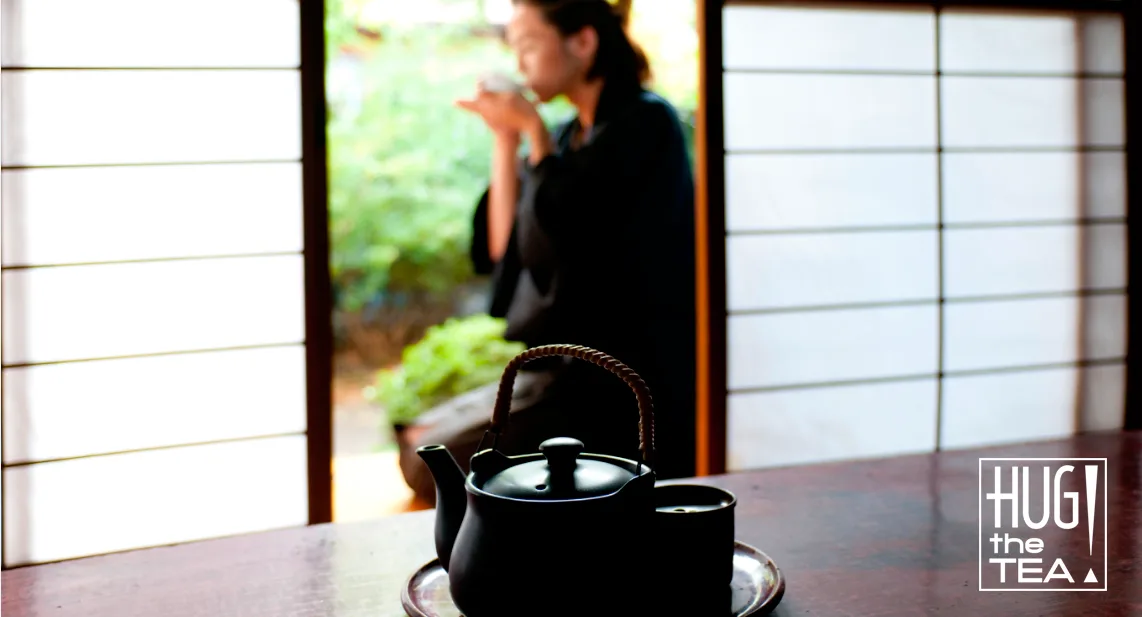 BLOG #2: Japanese teaware – Special Edition by HUG THE TEA
HUG THE TEA is a coming soon with a new collection Japanese tea ware. Currently the production of the teapots and cups is in progress in Japan. Final this Spring, the collection will be online in our webshop and it will be also available in the HUG THE TEA shop in the Hague, the Netherlands.

All of the Japanese teaware is made of high quality porcelain. Porcelain is made of kaolin, a white clay mixed with silver sands (quartz) to let it be more glassy. Then they add granite (feldspar). The proportion between the three different ingredients is 2: 1: 1. The Japanese teaware manufacturer explained how you can see it is good quality porcelain. The more transparent the porcelain, the higher the percentage of glass and the better the quality of the porcelain. This can be tested by holding a porcelain cup to the light to see if you can see your fingers through it. Porcelain and stoneware require a higher firing temperature than pottery. The porcelain is at a high temperature of about 1200˚C and 1400˚C degrees baked in a special oven. The patterns and colors are baked directly into the porcelain.

The Special Edition by HUG THE TEA consists of a number of Japanese teapots, kyusu's and matching teacups. A 'kyusu' is a Japanese teapot specially designed for brewing loose green tea. Kyusu literally means teapot. Most Kyusu's have a stalk/handle, just like a saucepan. There are right and left handed Kyusu's.
Below a Kyusu of the Special Edition by HUG THE TEA teaware collection:
Matt khaki Kyusu with built-in tea filter and matching small cup
Drinking tea in style… Below is a 'sneak preview' of the Special Edition by HUG THE TEA teaware collection:
Ivory white porcelain design teapot and matching small cup
Light blue elegant teapot with bamboo handle and matching small cup
All teapots have a tea filter, so very handy for brewing and drinking loose tea. The porcelain is pretty thin, which gives it a light touch and drinks very comfortable. If you are interested in one of the teapots, you can send us an email: hugthetea@mail.com.
Japanese teaware Special Edition by HUG THE TEA will be available in our webshop final this Spring. We will keep you informed at our Facebook!