SUPERIOR QUALITY
 |

100% PURE

 |

HIGH IN VITAMINS

&

ANTIOXIDANTS 

| 

FRM 
 JPN
BAKING & BLENDING WITH MATCHA
Matcha is a natural colorant, which you can vary endlessly. The color is not only wnderful fresh and green, it also gives a great taste! Our Classic Matcha (grade C) is suitable for cooking, baking and blending. For example, make a delicious & healthy smoothie bowl with 1 banana, 1 cup frozen fruit, 1 cup milk or water and 2 tsp Matcha. Finish your bowl with toppings you like!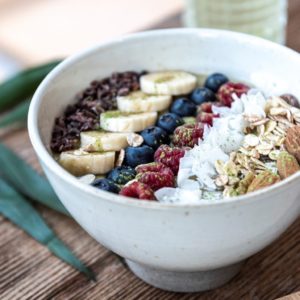 Inspiration in the field of Matcha, such as Matcha Latte, Matcha sweets and other Japanese tea-moments? Follow us on Instagram @hugthetea or use #hugthetea to share your Matcha, tea moments and the like with us and the rest of the world.
Let's spread the Matcha love!