BLOG #27: Matcha Green Smoothie
Besides that you can drink Matcha pure, you can also blend with it. For example, you can mix it with your yogurt, oatmeal, shake or smoothie. This time we made a 'Matcha Green Smoothie' with a bit of ginger. Delicious and healthy! We share the 'recipe' here:
– 1/2 pear
– 1/2 kiwi
– 1 small piece of ginger
– 1 tsp Premium Matcha (klasse B)
– 175 ml almond milk
Extra necessities:
– blender
– glass
– straw
Preparation method:
Peel the fruit and ginger and put it in the blender. Add 175 ml almond milk and blend it for about 2 minutes until it is a nice smooth smoothie. Pour it into a glass and add a straw if necessary.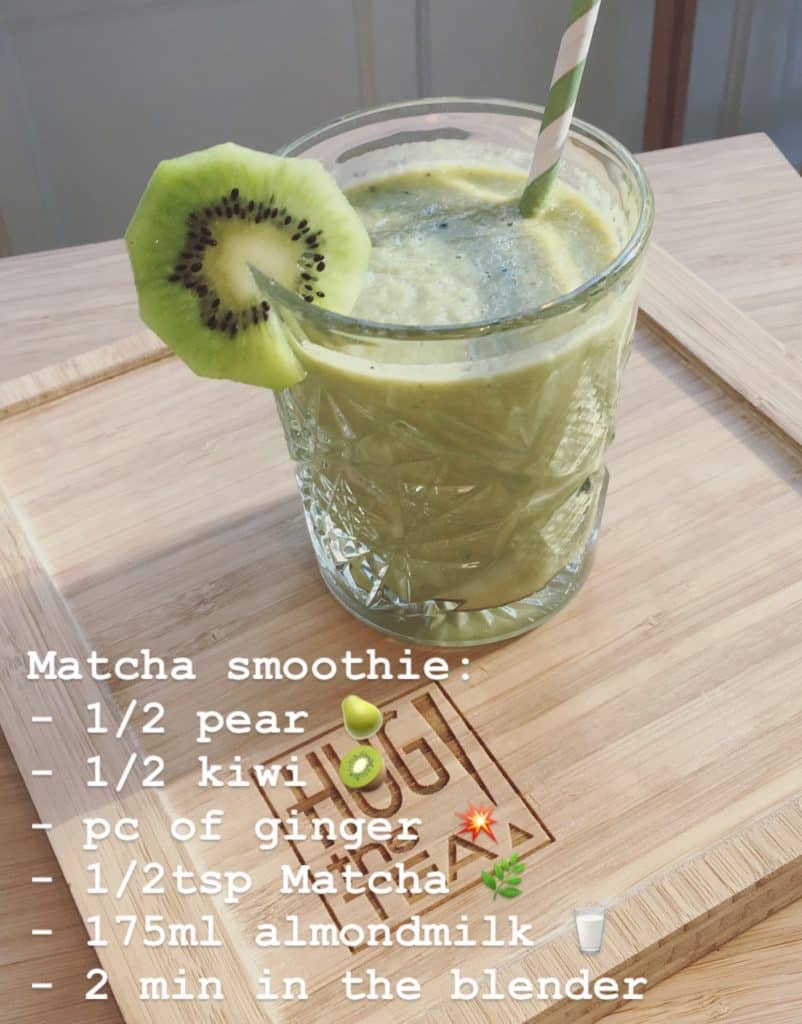 Did you know?
Did you know that Matcha contains 50 times more antioxidants than for example broccoli, and 124 times more than spinach? There is no other natural product so rich in antioxidants as Matcha. But not only Matcha makes this smoothie so healthy. Ginger also contains many good substances and has more than 22 health benefits. It is good for digestion and helps with bloating and stomach acid. In addition, ginger, like Matcha, strengthens the immune system. This green smoothie is ultra-healthy! 😉
Enjoy it!
Hug,
the Tea Sisters