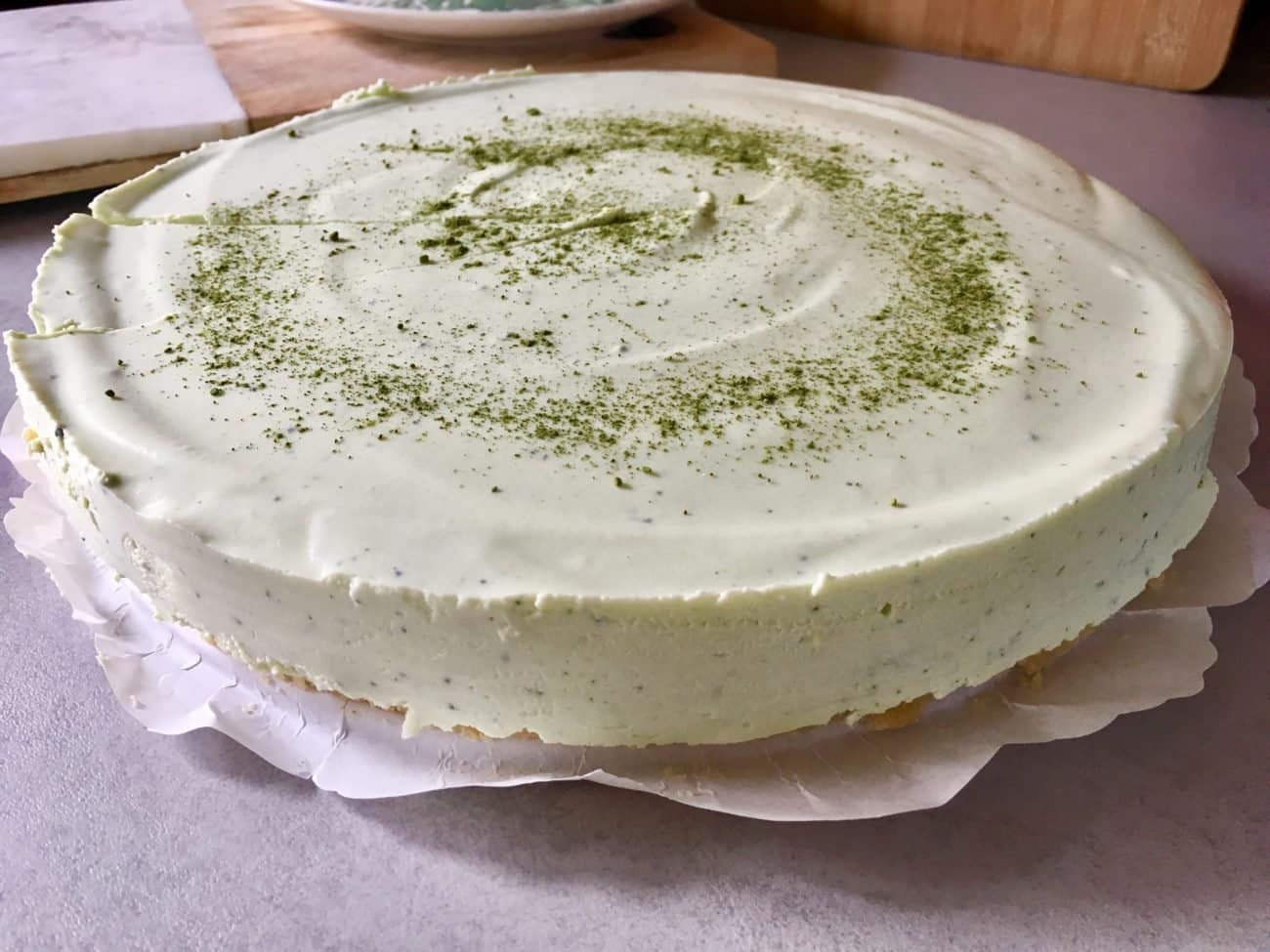 BLOG #25: Matcha cheesecake (15 min and ready!)
Wist je dat je heel gemakkelijk in 15 minuten een Matcha kwarktaart kunt maken? Het is dan wel met een beetje hulp van Dr. Oetker, maar dan heb je wel een heerlijke kwarktaart mét Matcha. Echt de moeite om eens te maken en weer eens wat anders dan de aardbei of citroen kwarktaart. In dit blog delen we dit 'easy peasy recept'!
Ingrediënten:
Springvorm 24 cm
Mixer met garden
1 pak Dr. Oetker Kwarktaart Naturel
Zelf toevoegen:
500 g magere kwark
250 ml slagroom uit de koeling
60 g margarine
400 ml water
5-6 g Cooking Matcha
Eventueel fruit voor op de kwarktaart
(foto van albert heijn)
Bereidingswijze:
Het is echt heel simpel om te maken. Easy peasy!
Leg bakpapier over de taartbodem en sluit de springvorm
Smelt 60 gram margarine in een pannetje
Neem het pannetje van het fornuis en roer denkruimelbodemmix door de gesmolten boter
Bedek de bodem van de springvorm gelijkmatig met de bolling van een lepel
Zet de springvorm 10 min in de koelkast
Doe 400 ml water, 500 g magere kwark en 250 ml slagroom (net uit de koelkast) in een beslagkom
Meng dit met een mixer met garden op de laagste stand door elkaar
Voeg de taartmix toe en meng het mengsel met de mixer op de laagste stand in 1 minuut tot een glad mengsel. Klop het daarna op de hoogste stand 1 minuut tot een luchtige massa.
Voeg 5 grote bamboe maatschepjes (= circa 4 gram) Matcha toe aan het mengsel
Klop het daarna op de middelste stand nog 1,5 minuut, totdat de Matcha goed gemengd is met het mengsel
Je kunt eventueel nog wat meer Matcha toevoegen, voor een groene kleur en smaak
Laat de taart nu 2,5 uur opstijven in de koelkast
Versieren:
Zeef/strooi een beetje Matcha op de taart (doe dit vlak voordat je de taart serveert). Of versier de taart met vers fruit (rood fruit of plakjes kiwi is een aanrader!), chocolade of nootjes.
Tip: Snijd na het opstijven van de taart met een mes de taart los van de rand. Hierna kun je de springvorm eenvoudig verwijderen.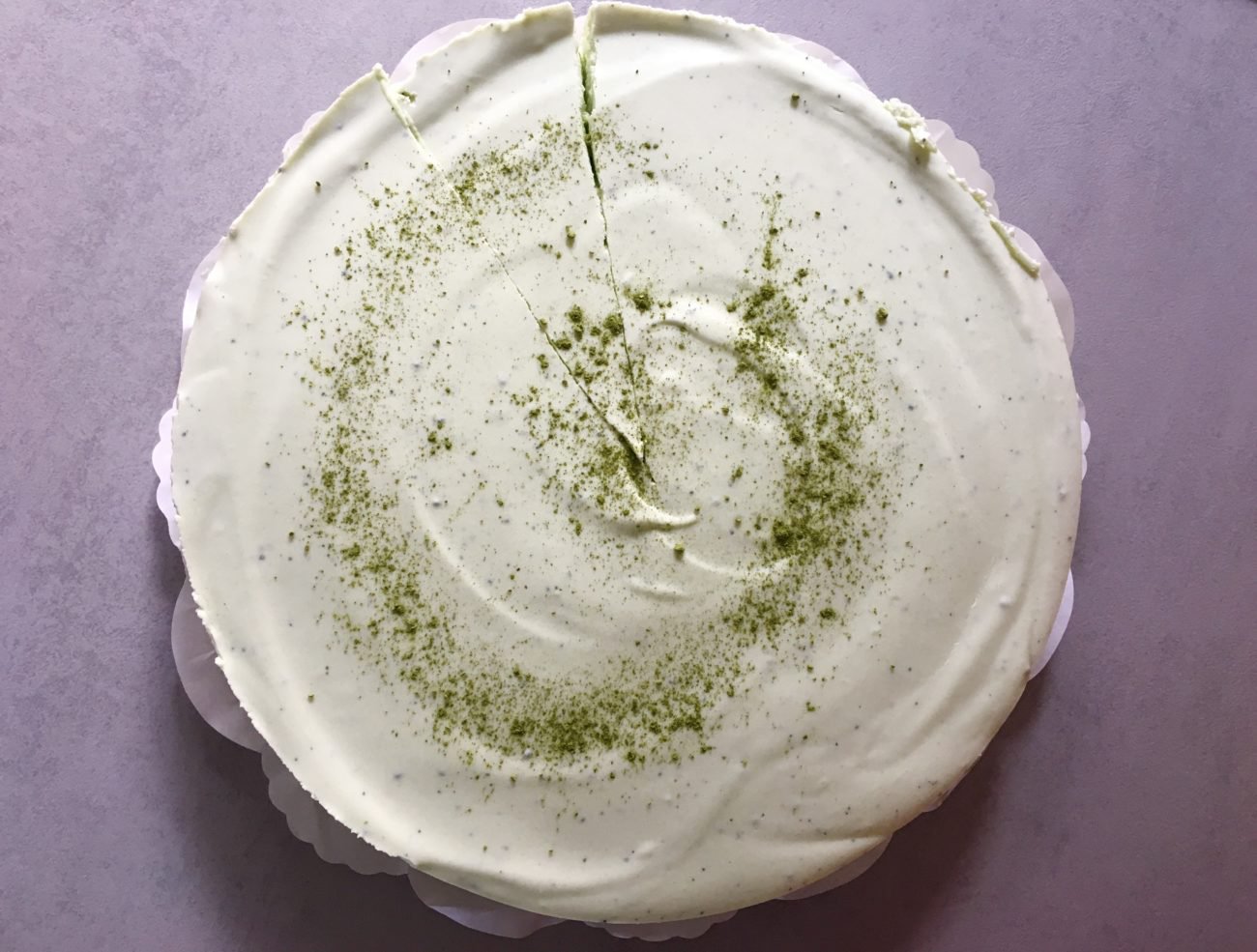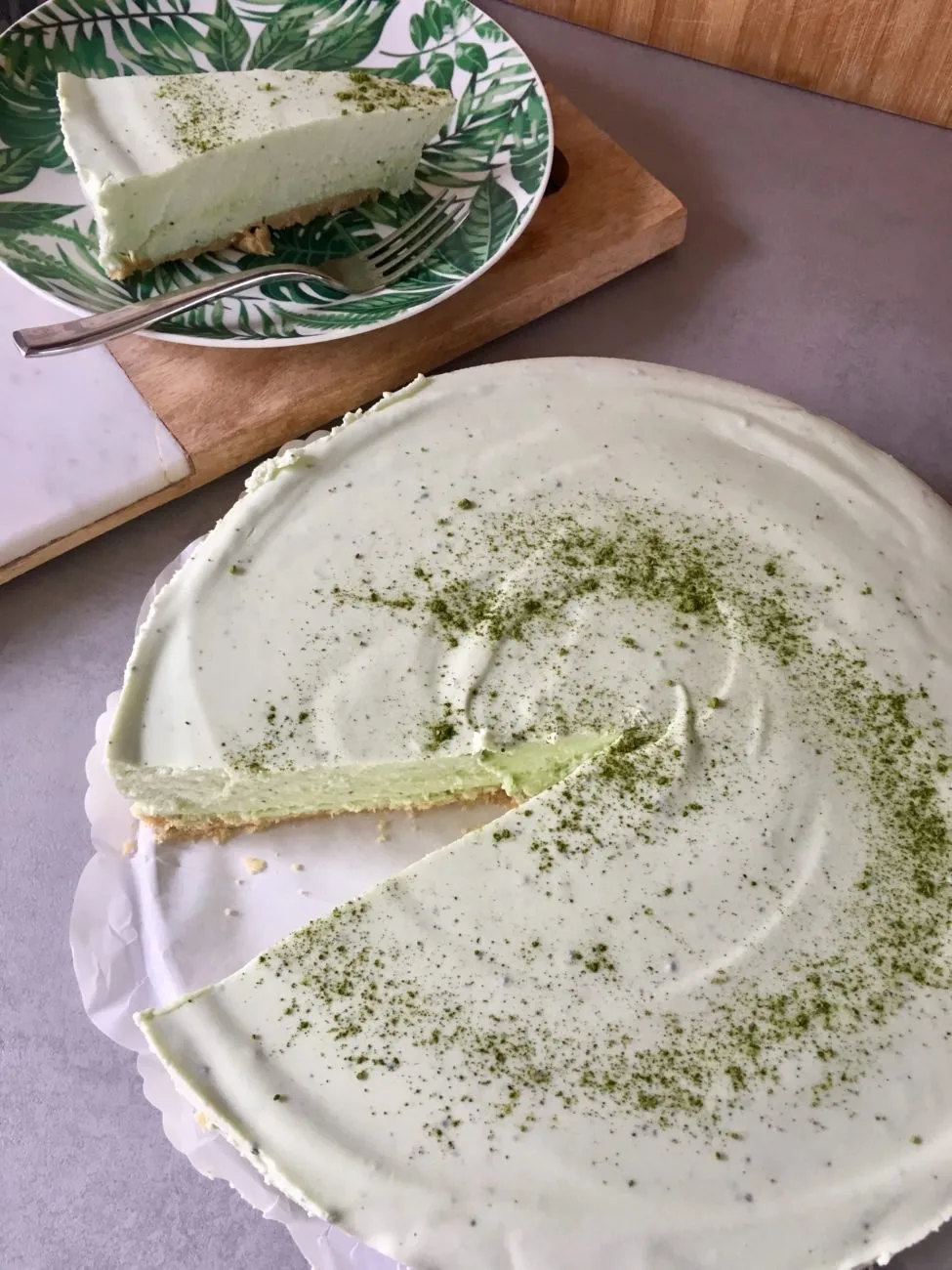 Tadaaa! Een heerlijke frisse & luchtige Matcha kwarktaart. Eenvoudig en koud bereid. Genieten maar!
Heb je nog vragen/opmerkingen? Plaats dan een reactie hieronder of stuur een berichtje naar ons: info@hugthetea.com
Hug,
Claire & Lisa, de Teasisters
– KEEP HUGGING OUR TEAS –